Legal Representation you can trust
Serving South Georgia for three decades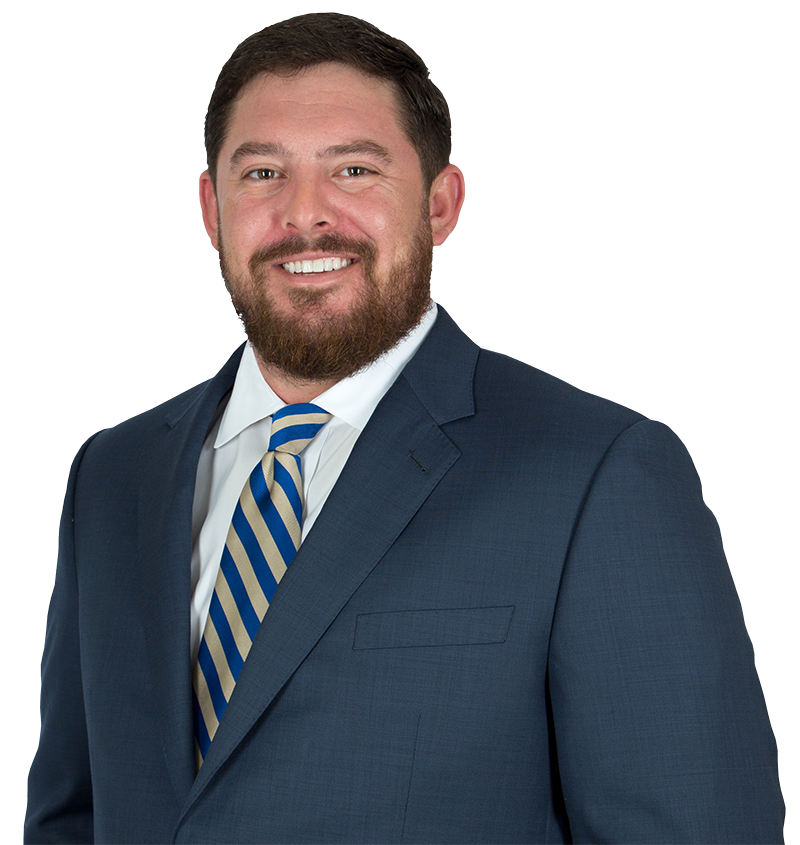 Bankruptcy
Just one of our Specialties
At Bolden & Little LLC, we are passionate about representing debtors in Chapter 13 and Chapter 7 Bankruptcy. We have helped over ten thousand debtors who fell victim to the relentless pursuit of creditors. These creditors called and texted them. They harassed them at work. They contacted their friends and family. They threatened to repossess their automobiles. They threatened to foreclose on their homes. They threatened to file lawsuits and garnish wages. The IRS and State of Georgia demanded payment of past due taxes they could not afford and threatened tax levies. The list goes on and on. The common thing amongst them all is no matter what they did, it was never enough to get the creditors off their backs.
Does this sound familiar to you? If you answered yes, remember it is not your fault! The days of struggling financially is a thing of the past. There is an opportunity for you to take control of your finances, keep your property, wipe out debt and end creditor harassment today. You can do this by filing a Chapter 13 or Chapter 7 Bankruptcy.
Who we serve?
We represent debtors in the Brunswick and Waycross Divisions in the Bankruptcy Court for the Southern District of Georgia. The Brunswick and Waycross Divisions include the following counties in Georgia: Appling, Atkinson, Bacon, Brantley, Camden, Charlton, Coffee, Glynn, Jeff Davis, Long, McIntosh, Pierce, Ware and Wayne counties. You must be a resident of one of these counties to file with us.
You may be wondering why we only represent debtors from those certain locations? Bankruptcy is complex and the quirks of each Judge and Trustee are different. By filing in those two divisions, we work only with the same Judge, Trustee, and Creditor attorneys. This gives us the ability to foresee any issues that may arise and know beforehand what resolution will be reached. Knowing the players allows us to file your case with confidence because we know exactly what the outcome will be. If you do not live in an area we serve, reach out and we will point you in the right direction.
How to get started?
If you live in one of the counties we serve, contact us today to book your no-cost client strategy session. We will sit down together and discuss the best plan for you and your circumstances. Having an honest, open conversation in a friendly setting can help to alleviate a lot of your concerns about the bankruptcy process. It will allow us to determine if a Chapter 13 or Chapter 7 bankruptcy is right for you. This strategy session will last one hour or less and that includes completing the credit counseling requirements and filing your case.
First, we will discuss what you should bring to your client strategy session. To file for bankruptcy, we will need to make a copy of your driver's license and social security card. If you are filing a joint case, we will also need to make a copy of your spouse's driver's license and social security card. We can complete your client strategy session, but we cannot file your case until I have made a copy of your driver's license and social security card.
We also ask that you bring a copy of your most recent tax return, proof of pay for the last 60 days, and any bills you have.
Are you missing some of this information? Do not sweat it! We can still get a plan in place. We can order copies of your returns at no cost or get you time to file them if you need it. Also, we can pull your credit report to see who you owe. We are also able to estimate your income very accurately until you can provide your proof of income. As long as we have a copy of your driver's license and social security card we can file your case.
Next, what exactly will I ask you? We will start out by getting general information such as your name, date of birth, social security number, and address. We use this information to pull your Transunion and Equifax credit reports. These reports will show us, everyone, you owe. We will also pull your information to list any bankruptcy cases you may have had in the past.
Next, we will ask you if you have filed all your required tax returns and if you owe the IRS or the State of Georgia any past due taxes. It is important for you to be as accurate as possible for us to determine your best option. We will also determine if you are required to pay domestic support obligations and find out whether you are current.
Next, we will ask you about any real property you own and whether there is any debt on the property such as a loan or home mortgage. This allows us to determine the best strategy for exemptions and protecting your assets.
Next, we will ask you about any personal property you own. Do not panic here! We have an extensive list we go through, so you do not leave anything out. This allows us to analyze your situation and plan your exemptions to protect your stuff.
Next, we will determine if you have any unexpired leases or contracts and if you wish you assume those leases or get rid of them in your bankruptcy.
Next, we will go through your monthly income and expenses which allows us to create a monthly budget. This allows us to analyze whether you should file a Chapter 13 or Chapter 7 bankruptcy. Also, if you file Chapter 13, it shows us how long your plan must be.
Next, we will go through and evaluate your statement of financial affairs which lists your income over the last 3 years, whether you have been sue, garnished, etc.
Finally, we will review this information and determine whether a Chapter 13 or Chapter 7 Bankruptcy is right for you. If you provided a copy of your driver's license and social security card, we could prepare your petition and file your Chapter 13 or Chapter 7 with the court. This may seem overwhelming, but it takes less than 1-hour start to finish in most cases.